First go to Google.com
Make sure that it says Sign In in the upper corner. If the computer you are working on has been logged into Google with another account make sure that you log out.
Sign in with your DA Google Account. Note the @students.da.org at the end of your user name. The password is your DA password.
Go to DRIVE in the upper left hand corner.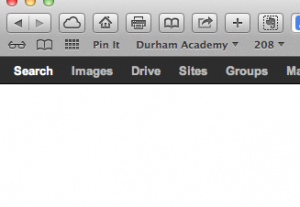 Find your story and get to work!!